Michael L. Hodge, Owner
Certified Professional Coach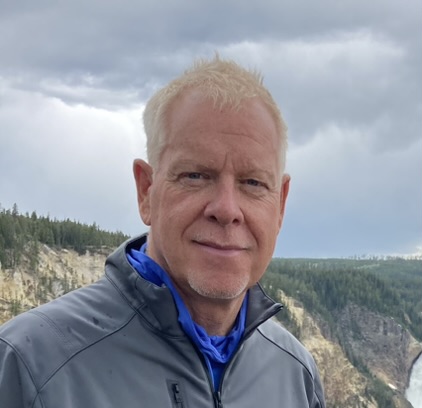 Are you achieving your full potential in your current job?
Do you need more clarity and direction with your career?
Have you implemented a career plan for the next 5 – 10 years?
Are you looking to make a career transition?
Are you a sales professional who wants to continue building your skill set to maximize your success?
Great to meet you! I specialize in helping individuals align their values, passions and skills to have the most rewarding career possible. I also work with sales professionals helping them achieve their professional and personal goals. I offer my experience working for large and midsize corporations in different positions learning how to navigate a successful career. As a career and sales performance coach it's very rewarding to give back to others and see them reach their full potential.
"There is no man (person) living who isn't capable of doing more than he thinks he can do."
As a Certified Professional Life Coach, I've been trained by a leading worldwide organization that is approved by the International Coaching Federation (ICF) organization. ICF is the organization dedicated to advancing the coaching profession by setting high standards, providing independent certification, and building a worldwide network of trained coaching professionals
My training is based on Whole Person Coaching. The essence of this approach is a holistic learning process based on the premise that when you come to fully embody, embrace and express all aspects of your whole self, you are positioned to thrive in any aspect of life.
With a focus on career coaching, the holistic approach helps set the baseline of how we work together and clarity of what's most important to you.  You will develop the self-awareness to achieve the career goals most important to you. This is accomplished in a safe and encouraging environment, helping you look at things differently. Inside all of us there are thoughts and ideas on how we can do things differently and better. 
"I worked with Mike Hodge to gain clarity around my business goals. As a coach Mike's job is really to let me come to my own answers by asking me the right questions. He is very skilled at identifying the right questions to ask and the result was that I uncovered the answers I needed.

Mike has a rich depth of experience he brings to his coaching that can only come from being in the trenches like the clients he works with. I would recommend Mike to anyone who is looking to gain clarity around their own goals, whether they want to advance in their current organization or develop their own opportunities. Mike is a great resource and one I'm likely to check in with from time to time."
- Karen Sammer -
CNC, CHHC
"After a 40-year career in sales, marketing and account management, I recently retired. Following two weeks of sleeping in, I awoke one morning to ask myself, "Okay, what now?" Michael Hodge skillfully guided me through a process of self-discovery, for which I am grateful. First, we discussed what type of coaching and frequency would be most beneficial to me at this point in my life.

Michael helped me create a metaphor for my life's journey (so far) and consider what possibilities lay ahead in the future. He also assisted me in developing, refining, and prioritizing several unfinished life goals that I am now pursuing with fervor. Michael Hodge's patient listening skills; his calm and analytical demeanor are a tribute to his success as a qualified life coach."
- Mike Rutkowski -
"It's been really helpful. I particularly appreciate the experiences Michael has shared as it relates to his own career path as it has helped to provide context and understanding as I navigate my job search."
- Anne -
"I like the way Mike is able to get me to critically think about my own process. He has added value points, while simultaneously challenging me to come out with my own ideas and strategies."
- Noah -